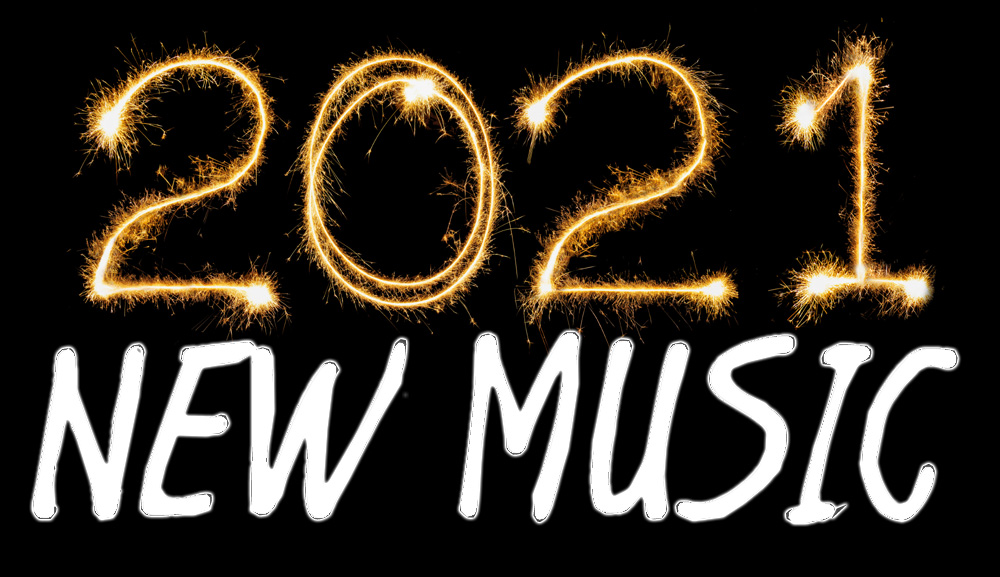 A playlist of what songs get added to heavy rotation is available on Spotify here: WXCI New Music Monthly
* updated every month, so save your faves! *
This is our ELEVENTH monthly post of 2021 to show what new songs we are digging and adding to heavy and medium rotation. Enjoy!
Week of 11/2/2021
HEAVY
Snail Mail: "Madonna" (Matador)
Parquet Courts: "Sympathy For Life" (Rough Trade)
The War on Drugs: "Wasted" (Atlantic)
Mess Esque: "Take it outside" (Drag City)
PINKPANTHERESS: "Pain" (Parlophone)
Marissa Nadler" "If I Could Breathe Underwater" (Sacred Bones)
Lila Drew: "2023" (Self Released)
Le Pain: "Obvious to You" (Lucky Buckeye)
Spoon: "The Hardest Cut" (Matador)
Dummy: "Daffodils" (Trouble In Mind)
Potty Mouth: "Contessa Barefoot" (Get Better Records)
MEDIUM
Glenn Gould: "Good Kinda High (feat. U.S. Girls)" (Sony Masterworks)
Khruangbin & Kadja Bonet: "Father Bird, Mother Bird [Sunbirds]" (Dead Oceans)
Shygirl: "Cleo [Radio Edit]" (Because Music)
Ibibio Sound Machine: "Electricity" (Merge Records)
Metronomy: "It's good to be back" (Because Music)
Ruthven: "Don't Keep It To Yourself" (XL Recordings)
Xeno & Oaklander: "Poison" (Dais Records)
Wet: "Bound [with Blood Orange]" (AWAL)
Good Morning: "Depends On What I Know" (Polyvinyl)
Geese: "Low Era" (Partisan Records)
Vanillaroma: "Dirty Duds" (Self-Released)
The Parrots: "Amigos" (PIAS)
---
Week of 11/9/2021
HEAVY
Nyxy Nyx: "No Worries" (Exploding in Sound)
Mother Mother: "Life" (Warner)
Radiohead: "Follow Me Around [Radio Edit]" (XL)
Spiritualized: "Always Together With You [Radio Edit]" (Fat Possum)
Yard Act: "Land of the Blind" (Zen F.C.)
Curtis Harding: "I Won't Let You Down" (Anti-)
PINKPANTHERESS: "Just for me" (Parlophone)
IDLES: "Car Crash [Radio Edit]" (Partisan)
Wooze: "Tu Es Moi" (Young Poet)
Real Estate: "Days (Television cover)" (Domino Records)
MEDIUM
The Mary Veils: "Home Video" (PNKSLM)
Chastity Belt: "Fear" (Self-Released)
Geese: "Fantasies / Survival" (Partisan Records)
Lost Horizons: "Florida [feat. KookieLou]" (Bella Union/PIAS)
Phebe Starr: "Air" (PALACE)
Charlotte Adigéry & Bolis Pupul "Blenda" (DEEWEE)
ARCA: "Prada" (XL)
Hana Vu: "Gutter" (Ghostly International)
Hamilton Leithauser & Kevin Morby: "Virginia Beach" (Secretly Canadian)
The Parrots: "It's Too Late To Go To Bed" (Heavenly/PIAS)
Gold & Youth: "The Worst The Better" (Paper Bag)
Tasha: "Perfect Wife" (Father/Daughter Records)
Hyd: "Skin 2 Skin" (PC Music)
Franz Ferdinand: "Billy Goodbye" (Domino)
alexalone: "Electric Sickness" (Polyvinyl)
Lizzie & The Makers: "Lover By Proxy" (Self-Released)
Teleman: "Storm Chasing" (Moshi Moshi Records)
Generationals: "I Was a Tunnel" (Polyvinyl)
Heart Attack Man: "Cool 2 Me" [clean] (Round Hill Records)
---
Week of 11/16/2021
HEAVY
Julie Doiron: "You Gave Me The Key" (You've Changed)
ABBA: "Don't Shut Me Down" (Capitol)
Mitski: "The Only Heartbreaker" (Dead Oceans)
Day Wave: "Where Do You Go" (PIAS)
Beach House: "Once Twice Melody" (Sub-Pop)
Joan As Police Woman, Tony Allen, and Dave Okumu: "Take Me to Your Leader" (Play It Again Sam)
They Might Be Giants: "I Lost Thursday" (Idlewild Recordings)
Snail Mail: "Ben Franklin [Radio Edit]" (Matador)
Kills Birds: "Rabbit" (KRO)
Courtney Barnett: "Take It Day By Day" (Mom + Pop)
MEDIUM
347aidan: "bipolar waves" (Columbia)
Fly Anakin: "Sean Price [Prod By Evidence]" (Lex Records)
Richard Dawson & Circle: "Methusaleh" (Domino)
Claud: "Tommy" (Saddest Factory)
Shame: "This Side of the Sun" (Dead Oceans)
Bonobo: "Otomo" (Ninja Tune)
Nathaniel Rateliff & The Night Sweats: "I'm On Your Side" (Stax/Concord/Fantasy)
Indigo De Souza: "Hold U" (Saddle Creek)
Jenny Hval: "Jupiter" (4AD)
Brandi Carlile: "Right On Time [New Mix]" (BMG)
IDLES: "Crawl! (Radio Edit)" (Partisan)
Sloppy Jane: "Wilt" (Saddest Factory Records)
---
Week of 11/23/2021
HEAVY
French For Rabbits: "The Overflow" (AllGood Absolute Alternative Records)
Nell Smith & The Flaming Lips: "The Ship Song" (PIAS)
Damon Albarn: "Royal Morning Blue" (PIAS)
Ultra Q: "Handheld" (Royal Matters)
dvr: "stupid [edit]" (XL)
Robert Plant & Alison Krauss: "Go Your Way" (Rounder/Concord)
Aesop Rock & Blockhead: "Oh Fudge" (Rhymesayers)
Generationals: "Mercy" (Polyvinyl)
Man or Astro-Man?: "Tenth Planet" (Earth Libraries)
SPICE: "Everyone Gets In" (Dais Records)
MEDIUM
Deap Vally: "Tsunami" (Cooking Vinyl)
Let's Eat Grandma: "Two Ribbons" (PIAS)
Cate le Bon: "Moderation" (Mexican Summer)
Annie Hamilton: "Electric Night" (PIAS)
Confidence Man: "Holiday (Radio Edit)" (PIAS)
Big Thief: "Time Escaping" (4AD)
Arca: "Electra Rex" (XL)
Snail Mail: "Light Blue" (Matador)
Horsegirl: "'Billy" (Matador)
Jockstrap: "50/50" (Rough Trade)
Ruthven: "123 Days" (XL)
Beach House: "Superstar" (Sub-Pop)
Genesis Owusu: "Waiting on Ya [Remix]" (Jagwar Ma)
Alex Cameron: "Sara Jo [Radio Edit]" (Secretly Canadian)
Teddy Pendergrass x D-Nice: "The More I Get, The More I Want" [Remix Radio Edit] (Philly International)
alexalone: "Unpacking My Feelings" (Polyvinyl)
The Parrots: "Fuego" (Heavenly/PIAS)
Hurray for the Riff Raff: "RHODODENDRON" (Nonesuch Records)
Helado Negro: "Outside the Outside (Edit)" (4AD)
Mattiel: "Jeff Goldblum" (ATO)
Potty Mouth: "Got You" (Get Better Records)
Alex the Astronaut: "Growing Up" (Nettwerk Music Group)
---
Week of 11/30/2021
HEAVY
MAITA: "You Sure Can Kill a Sunday, Part 1" (Kill Rock Stars)
Time Wharp: "10 Year Warranty" (Leaving)
Julia Shapiro: "Zorked" (Suicide Squeeze)
Mr. Twin Sister: "Beezle" (Self-Released)
Corridor: "Et Hop" (Sub Pop)
Parks N' Rec: "the year that everything changed" (Self Titled Studios)
Mystery Rose: "Lovebirds On The Weekend" (Self-Released)
Denise Chaila: "Might Be" (Narolane)
Alexandra Lost: "Closing Down the Weekend" (Pantoum)
Catbells: "It's Not Hard" (SQFT)
MEDIUM
Arca: "Queer" (XL)
The Dodos: "Sustainer" (Polyvinyl)
Ethan P Flynn: "The Universal Deluge" (Young)
The Cribs: "Bad Dream" (Sonic Blew/PIAS)
Honeyglaze: "Creatively Jealousy" (Speedy Wunderground/PIAS)
Elliot's Crazy Compass: "Greenland Shark (Radio Edit)" (Eat This)
Sprints: "How Does The Story Go?" (Nice Swan)
Woolbright: "Thursday" (Self-Released)
Laurie Larson: "I Find More" (Self-Released)
Richard Dawson & Circle: "Cooksonia" (Domino)
Sports: "Can't Be What You Think" (OneRPM)
U-ROY: "Small Axe" feat. Jesse Royal [Jamaica Soundsystem Remix] (Trojan/BMG)
Courtney Barnett: "Turning Green" (Mom + Pop/Marathon Artists)
Summer Thieves: "Paper Tiger" (LOOP/AWAL)