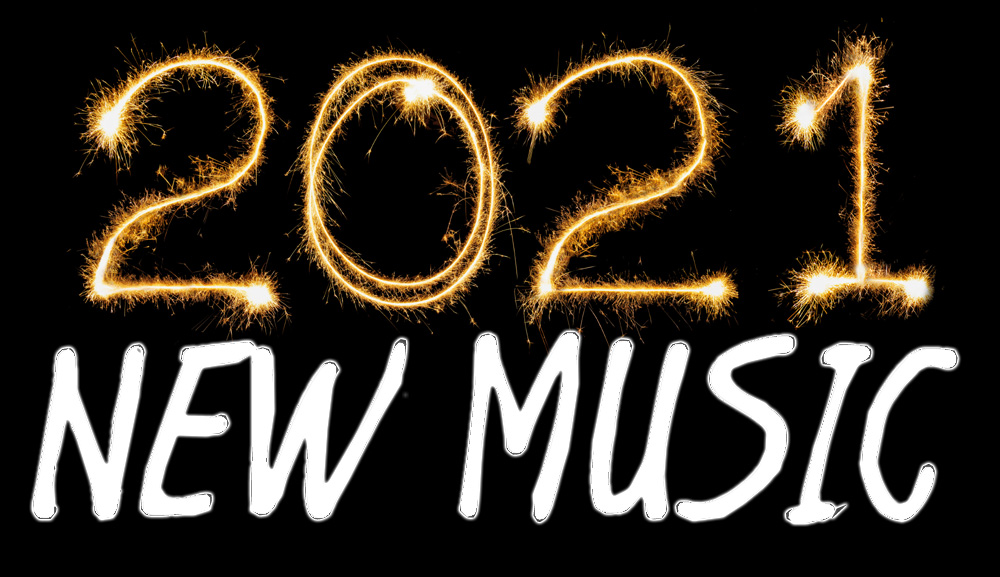 A playlist of what songs get added to heavy rotation is available on Spotify here: WXCI New Music Monthly
* updated every month, so save your faves! *
HAPPY HALLOWEEN! This is our TENTH monthly post of 2021 to show what new songs we are digging and adding to heavy and medium rotation. Enjoy!
10/30/2021 and 10/31/2021
HEAVY
Florence + the Machine: "Call Me Cruella"
Step-Panther: "Jimmy III (Jimmy's Dead)"
Orange Hell: "Some Kind of Hate" [Misfits cover]
Hiatus Kaiyote: "Canopic Jar"
Omnivar: "Red"
John Carpenter, Cody Carpenter, Daniel Davies: Halloween Kills (Main Title)"
The Mistons: "Ghost Town"
Raging Nathans: "Cemetery Drive"
LEATHERS: "Phantom Heart"
Screeching Weasel: "She's Giving Me the Creeps" [clean]
Wednesday 13: "Devil Inside"
Potty Mouth: "Contessa Barefoot"
Peter Kernel: "Wow"
Together Pangea: "Ghoul"
---
Week of 10/5/2021
HEAVY
Bartees Strange: "Weights" (Memory Music)
Courtney Barnett: "Write A List Of Things To Look Forward To" (Mom + Pop)
Parquet Courts: "Black Widow Spider" (Rough Trade)
Carmen Townsend: "Everybody Knows This Is Nowhere" (American Laundromat)
Hatchie: "This Enchanted" (Secretly Canadian)
Anand Wilder: "Delirium Passes" (Last Gang Records)
Let's Eat Grandma: "Hall Of Mirrors" (Transgressive/PIAS)
Little Simz: "Point and Kill [feat. Obongjayar] (AGE 101)
Keys N Krates: "Original Classic [feat. Juicy J, Chip and Marbl]" (Last Gang Records)
IDLES: "The Beachland Ballroom" (Partisan)
MEDIUM
Jackson Wagner: "Now I'm Free" (Self-Released)
King Princess: "There She Goes Again (The Velvet Underground Tribute)" (Verve)
Laura Jane Grace: "Yesterday Pt. II" (Polyvinyl)
Circuit des Yeux: "Vanishing" (Matador)
Sofa: "Stress" (Constellation)
Injury Reserve: "Superman That" (Self-Released)
Luna Li: "Flower (In Full Bloom) [feat. Serena Isioma]" (In Real Life/AWAL)
Yard Act: "The Overload" (Zen F.C.)
Deerhoof: "Scarcity is Manufactured" (Joyful Noise)
Shinji: "Avalanche!" (Cold Busted)
---
Week of 10/12/2021
HEAVY
Mitski: "Working For The Knife" (Dead Oceans)
Le Ren: "May Hard Times Pass Us By" (Secretly Canadian)
Cat Power: "Bad Religion [Frank Ocean Cover]" (Domino)
Portugal. The Man: "Steal My Sunshine [feat. Cherry Glazerr]" (Canvasback)
Arca: "Born Yesterday [feat. SIA]" (XL)
Big Thief: "Change" (4AD)
Silas Short: "Queen of Paisley" (Stones Throw)
Elija Wolf: "Yesterday With You [feat. Robin Pecknold] (Trash Casual)
Hovvdy: "True Love" (Grand Jury)
Sufjan Stevens & Angelo De Augustine: "Lady Macbeth In Chains" (Asthmatic Kitty)
MEDIUM
Light Conductor: "Splitting Light [Radio Edit]" (Constellation)
Samm Henshaw: "Chicken Wings" (Dorm Seven / AWAL)
Bonobo: "Rosewood" (Ninja Tune)
Alewya: "Play" (Because London)
Hand Habits: "Clean Air" (Saddle Creek)
Izo FitzRoy: "Thelma & Louise [We're Not Looking Back]" (Jalapeno Records)
Houndmouth: "Las Vegas" (Dualtone)
Jackson + Sellers: "Waste Your Time" (ANTI-)
MICHELLE: "SYNCOPATE" (Canvasback)
Royel Otis: "Only One" (House Anxiety/Ourness)
Winnetka Bowling League: "pulp" (RCA)
Test Subjects: "Interstate of Mind" (Self-Released)
Robert Glasper: "Shine [feat. D Smoke and Tiffany Gouché]" (Loma Vista / Concord)
---
Week of 10/19/2021
HEAVY
illuminati hotties: "Pool Hopping" (Snack Shack Tracks/Hopeless Records)
Nolan Potter's Nightmare Band: "Gregorian Chance" (Castle Face)
Jeff Tweedy: "C'mon America" (Sub Pop)
Zeph: "are you?" (Neon Gold)
American Sigh: "Almond Eyes" (Self-Released)
Cate Le Bon: "Running Away" (Mexican Summer)
Band of Horses: "Crutch" (BMG)
Hannah Jadagu: "All My Time Is Wasted" (Sub Pop)
TOPS: "Party Again" (Musique TOPS)
The Last Gang: "Prosthetic Lost Cause" (Fat Wreck Chords)
Dr. Martino: "When You Want It" (Self-Released)
MEDIUM
TV Priest: "Lifesize" (Sub Pop)
Haitus Kaiyote: "Canopic Jar" (Brainfeeder)
Furrows: "Your Vision" (Self-Released)
Black Country, New Road: "Chaos Space Marine" (Ninja Tune)
Whyel: "The Creed (feat. Death Lens)" (Welcome Records)
SPICE: "A Better Treatment" (Dais Records)
Wye Oak: "Half a Double Man" (Merge Records)
Deap Vally: "Magic Medicine" (Cooking Vinyl)
Tears For Fears: "The Tipping Point" (Concord)
Morningsiders: "Bowery Ballroom" (Nettwerk)
Theon Cross: "Forward Progression II" (New Soil/Marathon Artists)
---
Week of 10/26/2021
HEAVY
Curtis Harding: "Can't Hide It" (Anti-)
Laetitia Sadier: "New Moon" (Drag City)
Psychedelic Porn Crumpets: "Lava Lamp Pisco" (Marathon Artists)
Ovlov: "Land of Steve-O" (Exploding in Sound)
NoSo: "Suburbia" (Partisan Records)
Animal Collective: "Prester John" (Domino Records)
Jackson + Sellers: "The Devil Is An Angel" (Anti-)
Damon Albarn: "The Tower Of Montevideo" (Transgressiv/PIAS)
My Morning Jacket: "Least Expected" (ATO)
Hippo Campus: "Boys [Radio Edit]" (Grand Jury)
MEDIUM
Dark Mark Vs. Skeleton Joe: "Sanctified" (Kitten Robot/Rare Bird)
Crystal Murray: "Too Much To Taste" (Because Music)
Hinds: "De la Monarquia" (Mushroom Pillow)
The Shivas: "If I Could Choose" (Tender Loving Empire)
White Lies: "As I Try Not To Fall Apart" (PIAS)
Beirut: "Fisher Island Sound" (Pompeii Records)
Dope Lemon: "Rose Pink Cadillac [Radio Edit]" (BMG)
Black Marble: "Somewhere [Radio Edit]" (Sacred Bones)
CÉU: "Chega Mais" (Urban Jungle)
Beverly Glenn-Copeland: "Ever New (Reworked by Bon Iver & Flock Of Dimes]" (Transgressive/PIAS)
Janice: "Let it Rain" (PIAS)
Aesop Rock & Blockhead: "Jazz Hands" (Rhymesayers Entertainment)
Bonobo: "Tides [feat. Jamila Woods]" (Ninja Tune)