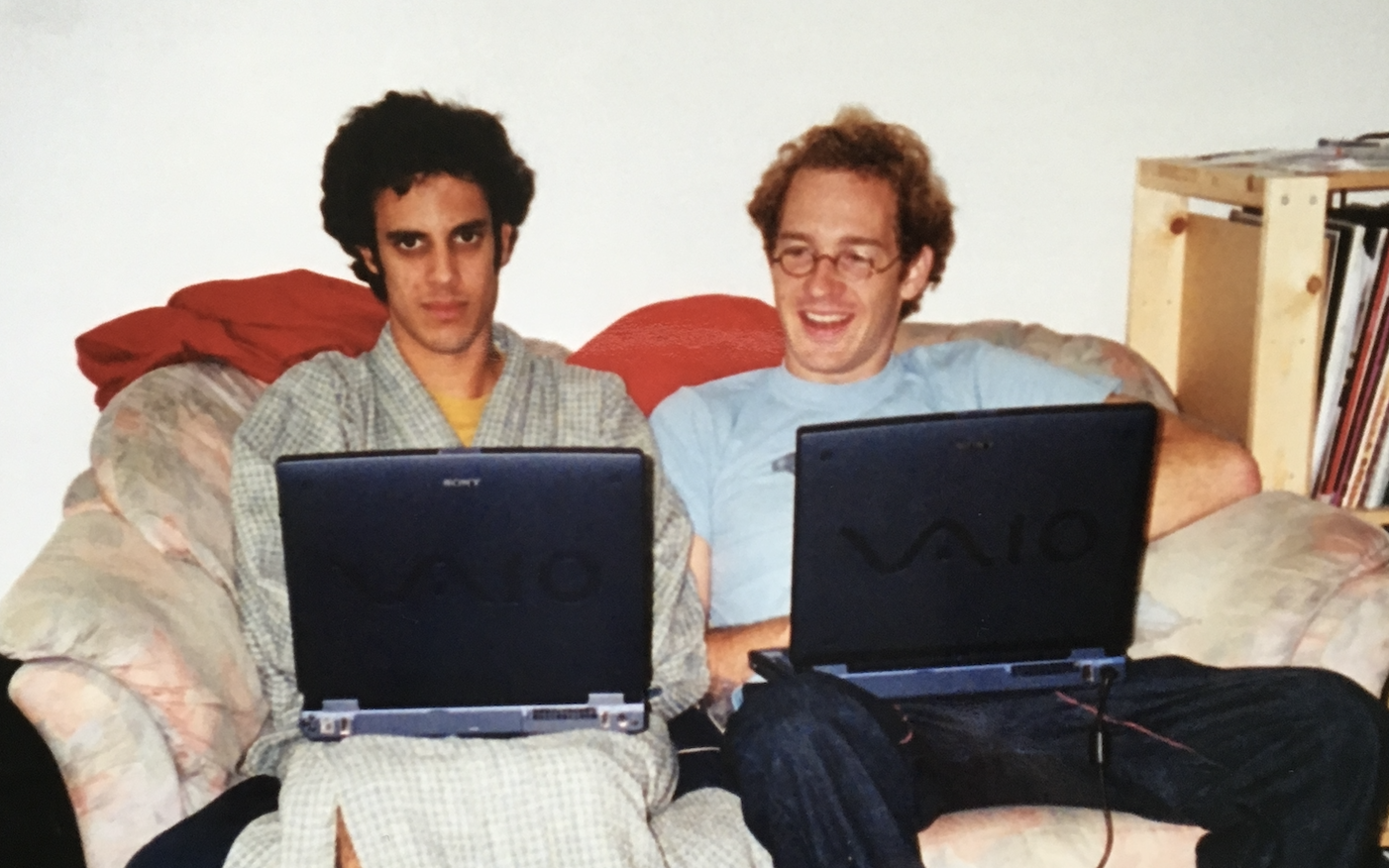 Slothai: "Enemy"
Apple Music / Spotify / Youtube
Slowthai returns to the scene in a bombastic nature on a beat more akin to Memphis Hip-Hop than his usual Grime palette, yet still bringing his unmistakably british flow to the track. I would surely recommend this cut to any US hardcore rap fans looking to get into what goes on across the pond.
Jon Hopkins: "Singing Bowl (Ascension)"
Apple Music / Spotify / Youtube
https://www.youtube.com/watch?v=DK-JhS5hh1s
This track is quite literally what it the title suggests; a brief ambient piece made almost entirely of sounds produced by a singing bowl. Hopkins' go at meditative ambience is a very successful one, and I would highly suggest it as a soundtrack to pure relaxation.
Moses Sumney: "Bless Me (Before You Go)"
Apple Music / Spotify / Youtube
A heartfelt ballad delivered over a deconstructed soul instrumental may not be far off the mark for a Moses Sumney single, though this new track from the upcoming second half of his 2020 LP 'græ' is a promising look into what's to come for the North Carolinian singer-songwriter.
Tkay Maidza: "Shook"
Apple Music / Spotify / Youtube
The Australian femcee's new release might be the most club-friendly track of the year; with very blatant nods to The Neptunes in the very danceable production, as well as the ear grabbing hook and one-liners littered throughout the verses. It makes me miss the dancefloor, and I hate the dancefloor.
Lazarus Kane: "Night Walking"
Apple Music / Spotify / Youtube
Enigmatic singer-songwriter Lazarus Kane jaunts back around with another slice of infectious soft-rock, with a hook and delivery that wouldn't sound too out of place on a Mellencamp or Springsteen cut.
The Beths: "I'm Not Getting Excited"
Apple Music / Spotify / Youtube
I'm usually very skeptical when trying out a new indie pop or rock (or whatever have you) band, because the music market is so oversaturated with mediocrity at the moment. Thankfully, this new single from New Zealand's The Beths is certainly a cut above all that, and proves this group to be one to check out for listeners looking for their next indie fix.
Caribou: "Never Come Back (Four Tet Remix)"
Apple Music / Spotify / Youtube
Caribou's recent single gets a very techno-inspired rework from his IDM brother in arms Four Tet.
Sundressed: "Home Remedy"
Apple Music / Spotify / Youtube
Arizona pop-punkers Sundressed drop a timely ode to the wave of modern day hypochondriacs due to the ready availability of online diagnosis. The lyrics explore themes of trying to escape mental and physical discomfort by any means necessary; yet still manages to be a fairly comedic track with an (relatively) upbeat emo instrumental.
Sharon Van Etten & Josh Homme: "(What's So Funny 'Bout) Peace, Love and Understanding?"
Apple Music / Spotify / Youtube
Veering from the more upbeat palettes of both the Nick Lowe and Elvis Costello versions of the track, Van Etten and Homme's recent cover is a sparse slow burner; relying more on building intensity instead of keeping it. The end result is a superb country-tinged ballad with a poignance that cannot be ignored and should not be missed.
Mrs. Piss: "Downer Surrounded by Uppers"
Apple Music / Spotify / Youtube
Chelsea Wolfe and frequent collaborator Jess Gowrie, have come together to form a new project entitled Mrs. Piss. On their first single, Mrs. Piss comes through with some blackgaze inspired instrumentals, paired with Chelsea's very expressive lyrics that remind me of something off of a standard riot grrl record from the 90s. "Kelt", the significantly droney b-side of this track, is also worth checking out.
Neil Young: "Try"
Apple Music / Spotify / Youtube
Young drops off a helping of unreleased material from "Homegrown", his upcoming album that never was. Recorded in the mid-seventies, the track includes a little help from the usual suspects of back in the day like Emmylou Harris and Levon Helm. It's certainly a must-listen for any decent americana fan.
Roy Ayers: "Reaching The Highest Pleasure"
Apple Music / Spotify / Youtube
Another lost seventies gem, a recently uncovered recording from the Virgin Ubiquity sessions has recently been released on BBE Records. The song is, of course, a smooth piece of neo-soul that could stand up next to even some of Ayers' best material
Brockhampton: "M.O.B."
After letting slip that they've got two albums potentially coming down the line for 2020, the Brockhampton boys have promised two non-album singles every week for the foreseeable future. "M.O.B." is the fourth single of this release schedule and is probably the one with the most structure as of yet. The track features a few verses from most members and a repetitive chorus courtesy of Matt Champion, which are layered over an airy soul sample and 808 based beat. Definitely wouldn't prefer this to some of their best singles, though it's worth a solid listen.
Check Out This Week's Playlist on Spotify & Apple Music!
Category: New Music, Rotation Adds